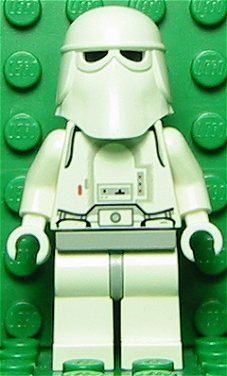 Snowtroopers were a variation of the Stormtroopers. They are used on many planets with severely cold temperatures, or large snowfall planets, including Hoth and Rhen Var. In their armor, Snowtroopers have heaters. The most known battle including Snowtroopers was when Blizzard Force attacked Echo Base. The minifigure version has a backpack built onto the helmet.
Appearances
Edit
Lego Star Wars II: The Original Trilogy
Lego Star Wars: The Complete Saga
Ad blocker interference detected!
Wikia is a free-to-use site that makes money from advertising. We have a modified experience for viewers using ad blockers

Wikia is not accessible if you've made further modifications. Remove the custom ad blocker rule(s) and the page will load as expected.