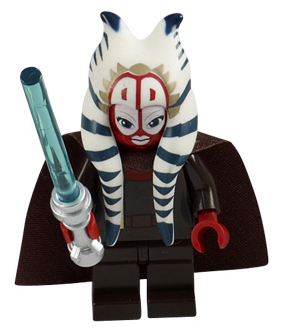 Shaak Ti was a Togruta Jedi Master during the Clone Wars. She survived Order 66, and she was killed by Galen Marek sixteen years after the Galactic Empire came into power. After Order 66, she fled to Felucia. She is also seen being killed by Anakin Skywalker in Lego Star Wars: The Video Game in a video.
Appearances
Edit
Lego Star Wars: The Video Game
Lego Star Wars II: The Original Trilogy (use old save)
Lego Star Wars: The Complete Saga
Ad blocker interference detected!
Wikia is a free-to-use site that makes money from advertising. We have a modified experience for viewers using ad blockers

Wikia is not accessible if you've made further modifications. Remove the custom ad blocker rule(s) and the page will load as expected.