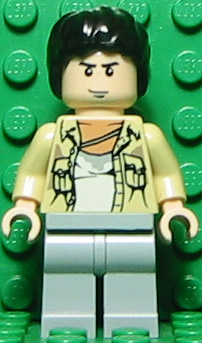 Satipo was one of Indiana Jones's guides in a Peruvian jungle. He has appeared in only one Indiana Jones set, which was 7623 Escape from the Temple. He was Indy's guide in South America to find the lost temple. But when they found it, the temple began collapsing after Indy took an idol. Satipo told him to throw him the idol, and he would throw him his whip so he could cross a chasm. Satipo betrayed him and ran off with the idol. He was killed by a spear in the temple.
Appearances
Edit
Lego Indiana Jones: The Original Adventures
Lego Indiana Jones II: The Adventure Continues
Ad blocker interference detected!
Wikia is a free-to-use site that makes money from advertising. We have a modified experience for viewers using ad blockers

Wikia is not accessible if you've made further modifications. Remove the custom ad blocker rule(s) and the page will load as expected.