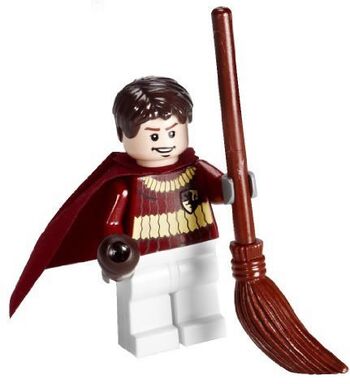 Oliver Wood is a Harry Potter character to appear in the upcoming set 4737 Quidditch Match. He was Gryffindor's keeper (1989-1994), and captain of the Gryffindor Quidditch Team (1991- 1994). Once he left Hogwarts in Harry Potter and the Prisoner of Azkaban, Oliver became a reserve keeper for Puddlemere United. He returned to Hogwarts in 1998 to fight in the Battle of Hogwarts.
Appearances
Edit
Ad blocker interference detected!
Wikia is a free-to-use site that makes money from advertising. We have a modified experience for viewers using ad blockers

Wikia is not accessible if you've made further modifications. Remove the custom ad blocker rule(s) and the page will load as expected.