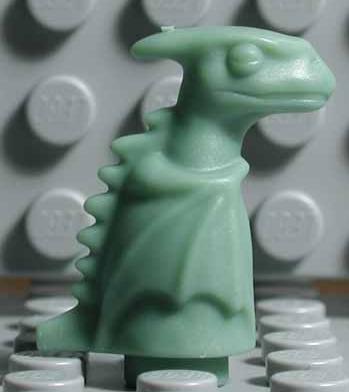 Norbert was a minifigure for the theme Harry Potter. He was owned by Rubeus Hagrid. His piece is a 1 by 1 green rubber dragon. It will appear in the upcoming Kingdoms theme as a nameless dragon,and it will appear in the new 2010 version of 4738 Hagrid's Hut. In Harry Potter and the Sorceror's Stone, Rubeus Hagrid got drunk by Professor Quirrell and gave him Norbert for "beating" him in cards. In the books, Harry Potter, Ron Weasley and Hermione Granger took care of Norbert, until Draco Malfoy sees him. In the book, Harry and Hermione (Ron wasn't there because Norbert bit him) send Norbert to live with Ron's brother Charlie. In the movie, Albus Dumbledore sent to live in a colony. In Deathly Hallows, Charlie tells Hagrid that Norbert's a girl.
Appearances
Edit
Ad blocker interference detected!
Wikia is a free-to-use site that makes money from advertising. We have a modified experience for viewers using ad blockers

Wikia is not accessible if you've made further modifications. Remove the custom ad blocker rule(s) and the page will load as expected.