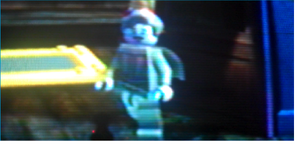 Nearly Headless Nick was a wizard who attended Hogwarts School of Witchcraft and Wizardry and was sorted into Gryffindor house. He was executed by an improper decapitation, after he argued with Lady Grieve. Since then, he is the resident ghost of Gryffindor Tower at the Hogwarts Castle.
Appearances
Edit
Ad blocker interference detected!
Wikia is a free-to-use site that makes money from advertising. We have a modified experience for viewers using ad blockers

Wikia is not accessible if you've made further modifications. Remove the custom ad blocker rule(s) and the page will load as expected.