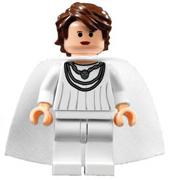 Mon Mothma was an important political figure from the waning days of the Galactic Republic, one of the founders of the Alliance to Restore the Republic, and the first Chief of State of the New Republic. She is famous for leading the briefing before the victorious Death Star II attack. She also was on Coruscant during the poisoning of Onaconda Farr.
Appearances
Edit
Lego Star Wars II: The Original Trilogy
Lego Star Wars: The Complete Saga
Ad blocker interference detected!
Wikia is a free-to-use site that makes money from advertising. We have a modified experience for viewers using ad blockers

Wikia is not accessible if you've made further modifications. Remove the custom ad blocker rule(s) and the page will load as expected.