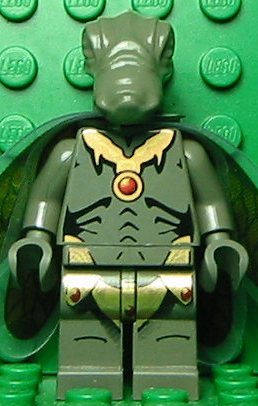 A Geonosian Warrior was a minifigure released in the 2003 LEGO line. It has only appeared in the set 4478 Geonosian Fighter. They fought in the Battle of Geonosis and during the Clone Wars. They were also used to guard captured prisoners. They have wings, and are seen battling in the air, shooting with turrets, or riding Geonosian speeders during battle.
Appearances
Edit
Lego Star Wars: The Video Game
Lego Star Wars II: The Original Trilogy (use old save)
Lego Star Wars: The Complete Saga
Lego Star Wars III: The Clone Wars
Ad blocker interference detected!
Wikia is a free-to-use site that makes money from advertising. We have a modified experience for viewers using ad blockers

Wikia is not accessible if you've made further modifications. Remove the custom ad blocker rule(s) and the page will load as expected.