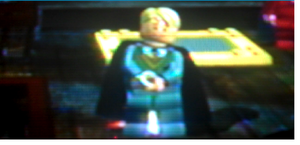 Ernie Macmillan is a minifigure who appeared in Lego Harry Potter: Years 1-4. He is a pure-blood wizard who can trace his genealogy back nine generations. However, this status does not carry any prejudices in him, and he treats his fellow students the same.
Appearances
Edit
Ad blocker interference detected!
Wikia is a free-to-use site that makes money from advertising. We have a modified experience for viewers using ad blockers

Wikia is not accessible if you've made further modifications. Remove the custom ad blocker rule(s) and the page will load as expected.