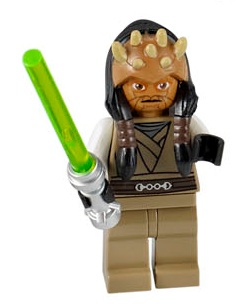 Eeth Koth was a Zabrak Jedi Master and a member of the Jedi High Council during the final years of the Galactic Republic. Iridonian Zabrak such as Eeth Koth were renowned for their mental discipline, which allowed them to tolerate great physical suffering. This ability was born from surviving their harsh environment. Koth was born in the violent slums of Nar Shaddaa, and was deemed too old to begin Jedi training at age four.
Appearences
Edit
Ad blocker interference detected!
Wikia is a free-to-use site that makes money from advertising. We have a modified experience for viewers using ad blockers

Wikia is not accessible if you've made further modifications. Remove the custom ad blocker rule(s) and the page will load as expected.