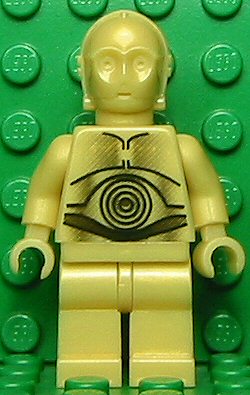 C-3PO was a protocol droid built by Anakin Skywalker, and was a pivotal character in bringing down the Empire. His main companion was R2-D2. He was present in many missions of Anakin Skywalker after his mother's death on Tatooine, but was given to Padme Amidala as a gift. After Padme's death, however, the droid's memory was erased. He soon found himself in the care of Luke Skywalker, and was with him on many adventures.
Appearances
Edit
Lego Star Wars: The Video Game
Lego Star Wars II: The Original Trilogy
Lego Star Wars: The Complete Saga
Lego Indiana Jones: The Original Adventures
Lego Star Wars III: The Clone Wars
Ad blocker interference detected!
Wikia is a free-to-use site that makes money from advertising. We have a modified experience for viewers using ad blockers

Wikia is not accessible if you've made further modifications. Remove the custom ad blocker rule(s) and the page will load as expected.