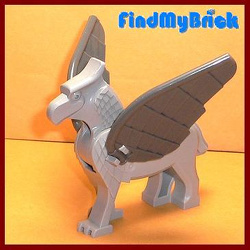 When Rubeus Hagrid presented Buckbeak to the third years in his first Care of Magical Creatures class, Draco Malfoy insulted Buckbeak, who instantly attacked him with his razor-sharp claws. Enraged, Malfoy pretended to be injured for three months. Malfoy's father, Lucius Malfoy, furious on the attack on his son, demanded Buckbeak executed. However, thanks to a Time-Turner of Hermione Granger's, she and Harry Potter rescued Buckbeak from his terrible fate. Later, after Sirius Black said good-bye to Harry, he flew away on Buckbeak. After Sirius was killed by Bellatrix Lestrange, he lived with Hagrid under the name of Witherwings.
Appearances
Edit
Ad blocker interference detected!
Wikia is a free-to-use site that makes money from advertising. We have a modified experience for viewers using ad blockers

Wikia is not accessible if you've made further modifications. Remove the custom ad blocker rule(s) and the page will load as expected.