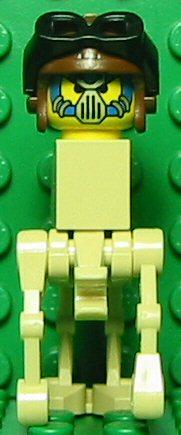 Aldar Beedo was a Podracer pilot who participated in the Boonta Eve Classic in 32 BBY. Like his competitor, Sebulba, he has a LEGO stand made into his legs to place him in his blue podracer. He had another version of himself that is now known as generic alien.
Appearances
Edit
Lego Star Wars: The Video Game
Lego Star Wars: The Complete Saga
Ad blocker interference detected!
Wikia is a free-to-use site that makes money from advertising. We have a modified experience for viewers using ad blockers

Wikia is not accessible if you've made further modifications. Remove the custom ad blocker rule(s) and the page will load as expected.