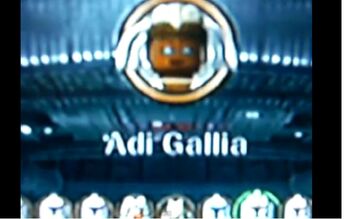 Adi Gallia was a female Tholothian Jedi Master during the twilight years of the Galactic Republic. Gallia was a respected member of the Jedi High Council, who served on that august body in the years leading up to the Clone Wars, as well as some time into that devastating conflict. Though the daughter of Corellian parents, Master Gallia was notable for wearing a traditional Tholoth headdress, suggesting she had ancestors from the planet Tholoth.
Appearences
Edit
Ad blocker interference detected!
Wikia is a free-to-use site that makes money from advertising. We have a modified experience for viewers using ad blockers

Wikia is not accessible if you've made further modifications. Remove the custom ad blocker rule(s) and the page will load as expected.